Bee Wrappy beeswax wraps are a great alternative to single-use plastic cling-wrap and are made using 100% natural ingredients.
They are reusable, re-washable, eco-friendly, breathable and compostable.
We are selling the standard 3 Pack sets to raise extra funds for the toy library AND help to reduce single-use plastic use at the same time!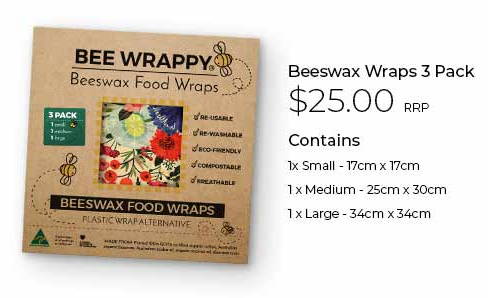 You can purchase from the toy library during our normal session hours. You don't even have to be a member, so drop by any time!